Would you like 10% discount on your next order?
Let's make you smile
Sign up below for our email newsletter containing the latest studio news, first look at new jewellery and some extra special surprises!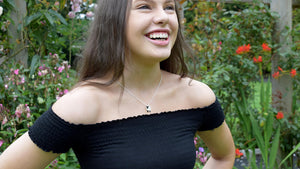 Sign up for 10% off your next order
We're a friendly bunch and like to stay in touch to bring you the latest news from our studio by email. Unlike many big companies, you can even reply to our emails and get a human response!
To be in the know, just enter your email below!